Tech Tent: Fun and Games in Finland
On this weeks Tech Tent we travel to Slush, one of the most relaxed and vibrant technology events you will find anywhere in the world. It is held in almost total darkness in a huge exhibition hall in Finlands capital Helsinki and feels more like a music festival than a conference.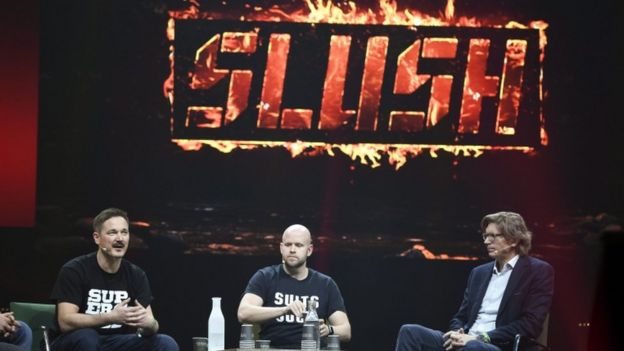 Nevertheless, with hundreds of startups mingling with established businesses, it is a great place to take the temperature of Europes tech scene. From the founders of Spotify and Supercell, to the president of tiny but digitally pioneering Estonia, to some big names from Silicon Valley, there were all kinds of perspectives on the state of the tech business in uncertain times.
Zennstrom backs
We heard from one of the superstars of European tech over the last two decades, Skype co-founder Niklas Zennstrom. At a time when many across Europe are agonising over why the continent cant produce a Google or a Facebook, he was keen to accentuate the positive.
Atomico, the venture capital firm which Zennstrom founded, produced a report for Slush on the state of European tech which finds a much wider distribution of talent and entrepreneurship than you might think.
Not just in London, Berlin and Helsinki, but in places like Warsaw, Budapest and Madrid youll now find plenty of developers getting together to plot a profitable future.
The report still has the UK in the lead for tech investment, but a surprising finding is how well France is doing, with more invested there than in Germany.
And while Europe may have been outpaced by Silicon Valley in the social media era, the report points out strengths in what it calls "deep tech", emerging industries like AI, Virtual Reality and the Internet of Things. That is linked to the fact that five of the worlds top 10 computer science institutions are European.
"Its just a matter of time," says Niklas Zennstrom. "We will see a company on the scale of Google or Facebook coming out of Europe in the next ten years."
Silicon Valleys Trump Gloom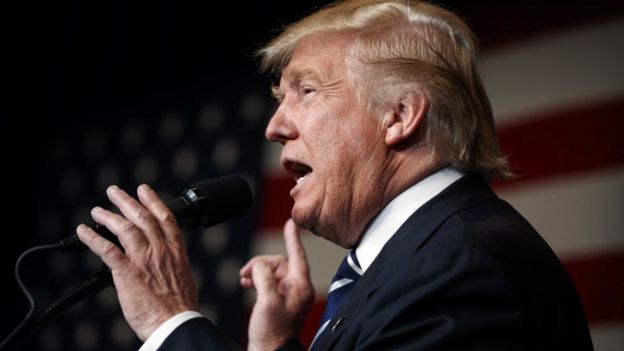 Thats the European perspective - but if you want funding for a tech startup you still have to head to Silicon Valley, right? That is what I expected to hear from Chris Sacca, the billionaire investor who worked at Google and spotted the early potential of the likes of Instagram and Uber.
But when I caught up with him backstage at Slush, he could not have been more enthusiastic about European tech - and one of the reasons for that was Donald Trump. This ardent supporter of Hillary Clinton, is still in shock over Trumps victory.
"Do you have a box of tissues? Im still grieving," he said when I brought it up. He now sees a big threat to Silicon Valleys continued dominance if the President-elect fulfils his campaign promises on immigration.
"That deeply and materially affects the pool of talent we depend on. The United States has no monopoly on the greatest engineers - they come from all over the world."
And he thought Europe actually had some structural advantages over the United States - "pretty much everyone on this continent speaks more than one language, you have a globalised view of the world."
Good at games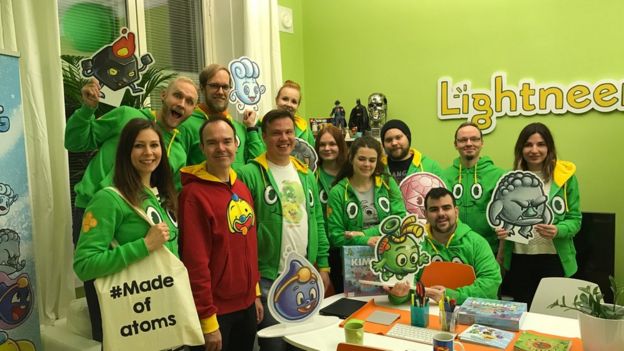 Nokias glory days may be past - even if a brave attempt is underway to revive it as a mobile phone brand - but Finland is certainly a superpower when it comes to video games. Angry Birds maker Rovio and Supercell, creators of Clash of Clans, are both based here - and now they are creating a cluster effect, with former staff starting new firms.

Among them, the founders of Lightneer, who came up with the idea of creating educational games while working at Rovio. We dropped in on their compact but very colourful offices above a shop in Helsinki to find a small team celebrating a milestone. That very day their first game, Big Bang Legends, had gone live on the iTunes store in Finland.

The game aims to teach children all about particle physics in the most enjoyable way. When it was tested in a Finnish school, one pupil asked: "But what have we learned?" Then the class was asked how many quarks were in a proton - and just about everyone knew the answer.

Lightneers chief executive and co-founder Lauri Jarvilehto told us they were combining two great Finnish strengths: "Despite that we are just five and a half million people we are a learning superpower - any top 10 measurement, were either at the top or in the top five," he explained.

"And we have the most game designers per capita in the world."

He said if he wanted to solve a games problem he could just drop in on friends at Rovio or Supercell or a clutch of other firms, and if it was a learning issue the best educational professors in the world were a few blocks away at the university.

One of the worlds leading school systems combined with a thriving community of software developers - no wonder Finland thinks it has a competitive advantage in one of the industries of the future.